Clinton Street Theater, Portland Oregon
June 24th/25th & July 1st/2nd
Doors @ 6:00 – Curtain @ 7:00
Only $5!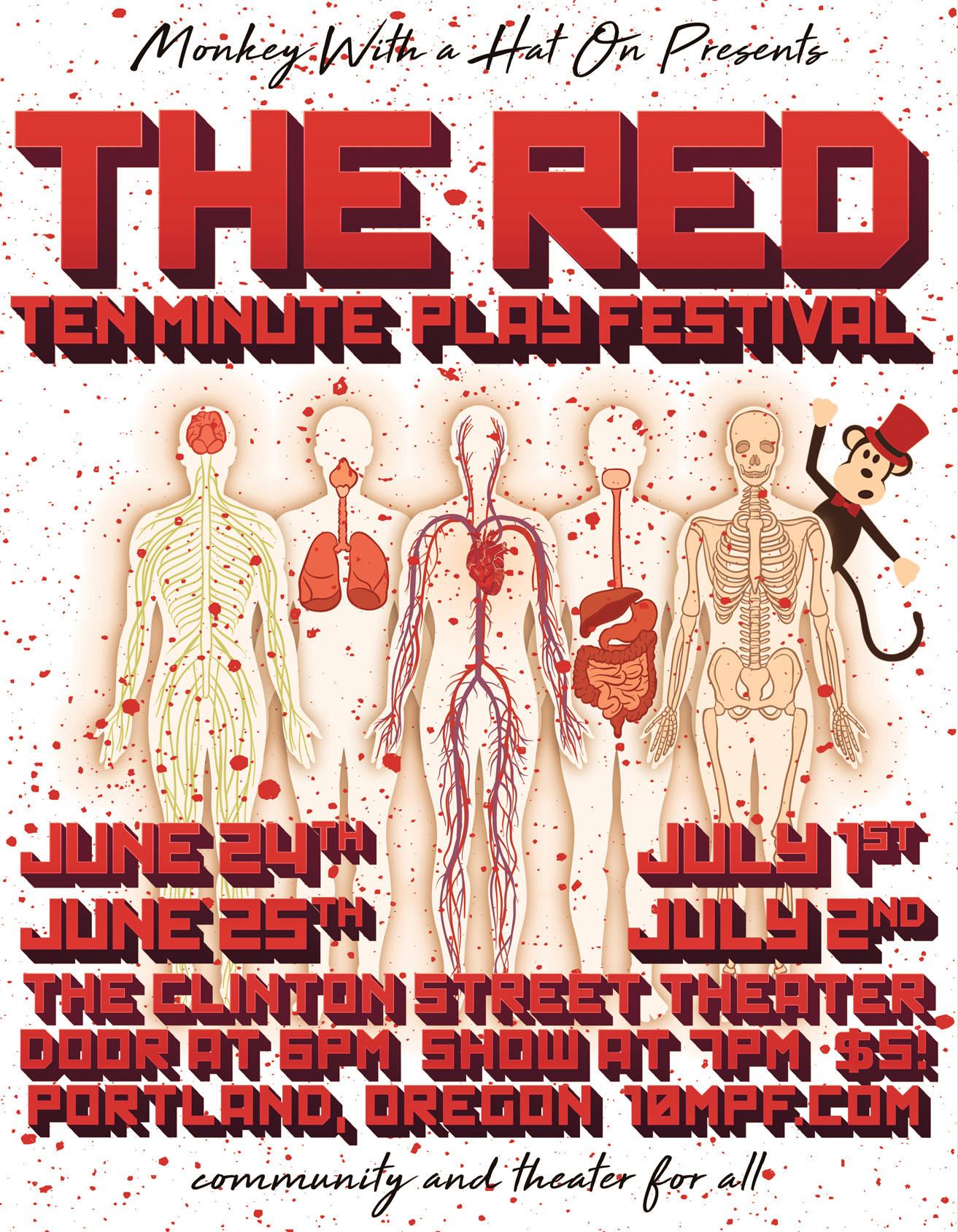 The Portland Ten Minute Play Festival is a collaborative short form theater event with all of the plays performed two weekends in a row. Each play is ten minutes or less and features some of Portland's best theater talent - writers, actors, directors and crew! The 10MPF is an opportunity for artists to create contemporary and unique stories that entertain and exhilarate audiences!

For this installment the theme is Red and there are some sizzling hot interpretations. There's: a Tinder date in the park, dystopian initiation rites, Red shirts of Star Trek testing fate, a hardboiled detective crazy for jam, serial killers drinking with their super fan, the practicalities of caring for a giant red dog, an alien wig with reproductive urges, CIA agents playing board games with communists, and Sigmund Freud and Hester Prynne deconstructing each other.

To kick off the 2016 summer, we're hosting two theatrical weekends that will paint our fine city of Portland Red!